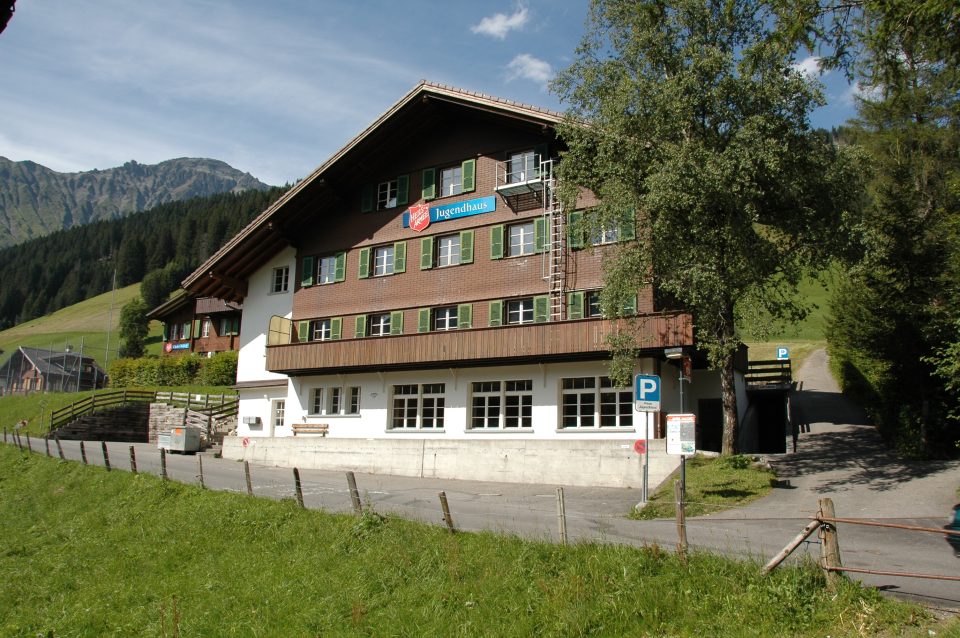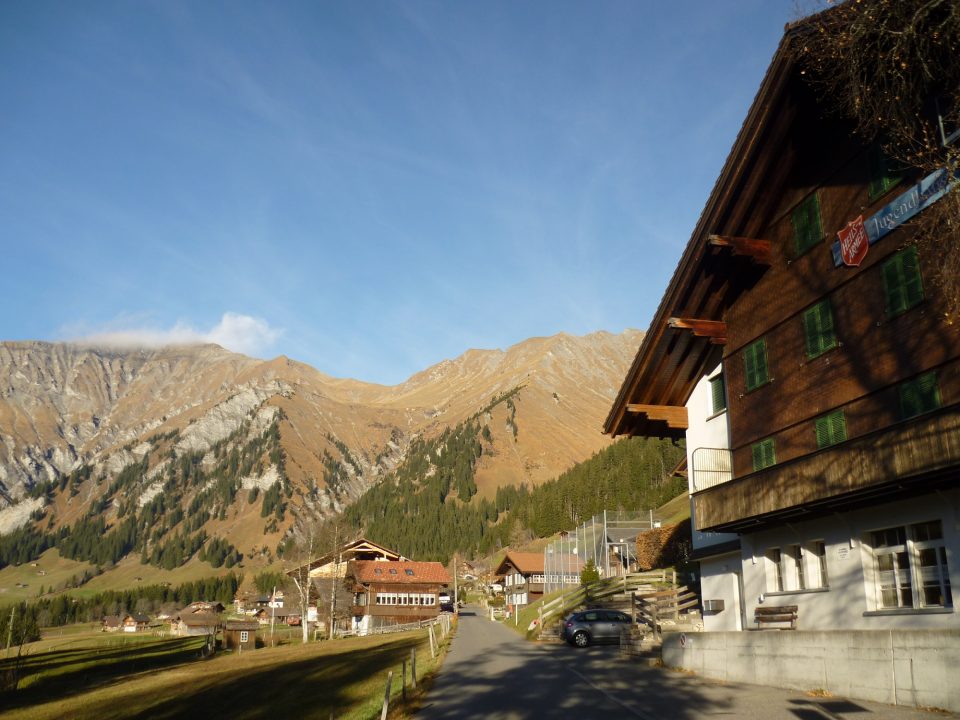 Pure nostalgia in Adelboden
Fun, free time, natural surroundings and good company: the Salvation Army Stiegelschwand youth centre is perfect for children and young people, and ideal for school holiday camps, training sessions, courses, and music groups of all kinds. The youth centre enjoys a wonderfully peaceful yet central location high above Adelboden. It is surrounded by abundant greenery and benefits from a magnificent Alpine view.
Outdoor area
Sports pitch and playground
(tennis, handball, volleyball)
Indoor area
Ground floor
Large kitchen, dining and games room, storage room, 2 toilets
First floor
3 rooms with 8 beds
1 room with 4 beds
1 room with 2 beds (for leader)
1 lounge
1 lounge or bedroom with 2 beds
4 toilets
1 washroom (cold and warm water)
5 showers
Second floor
5 rooms with 8 beds
2 rooms with 2 beds (for leader)
4 toilets
1 washroom (cold and warm water)
1 bathroom
1 bathtub
4 showers
Third floor
2 rooms with 2 beds (for leader)
1 room with 1 bed (for leader)
1 games room (with table tennis, table football)
1 bathroom
1 shower with toilet
The youth centre can accommodate a maximum of 81 people.
Youth centre floor plans (in German)
Furnishings & Equipment
Kitchen
Dishwasher
2 large rectangular hobs & 3 smaller round hobs
Tiltable boiling pan, ca. 50 litres
Tiltable braising pan, ca. 50 litres
1 fridge (2 doors, very large)
2 ovens
Chest freezer, 343 litres
2 filter coffee machines
1 deep fryer, ca. 5 litres
Electric kettle
Slicer
Bread slicer
Food mixer: Kenwood Chef XL Titanium KVL8320S
Microwave (standard domestic size)
Blender
Crockery for 100 people
Internet
W-Lan
Other Equipement
Piano
Screen in dining room (no projector)
A projector can be rented from Licht- and Wasserwerk Adelboden AG (LWA) in the village.
Catering requests can be fulfilled by Hotel Alpina, Flecklistrasse 40, 3715 Adelboden                   https://www.alpina-adelboden.ch/en/Home.htm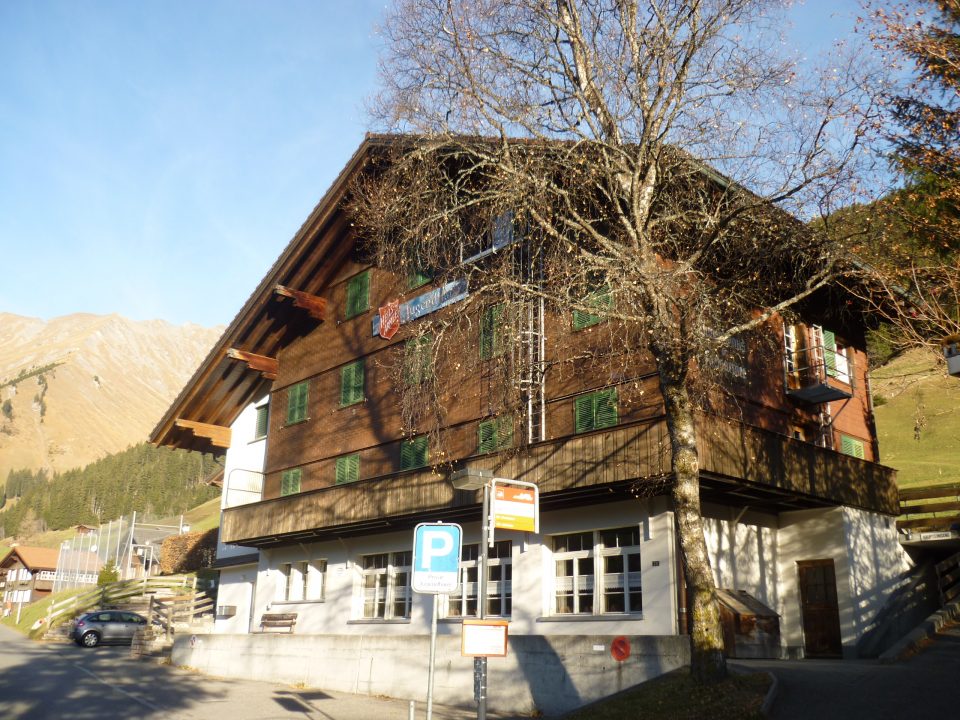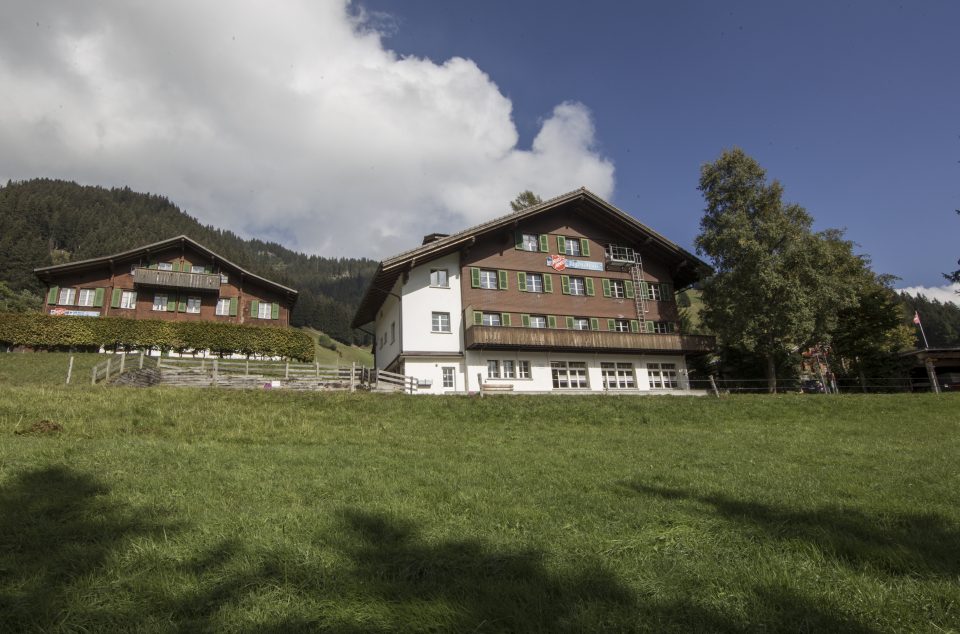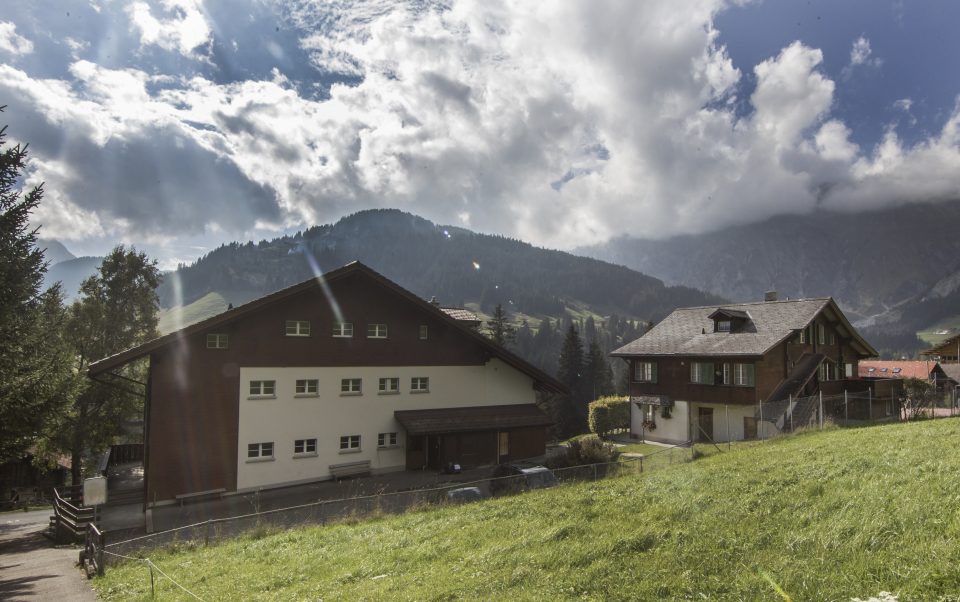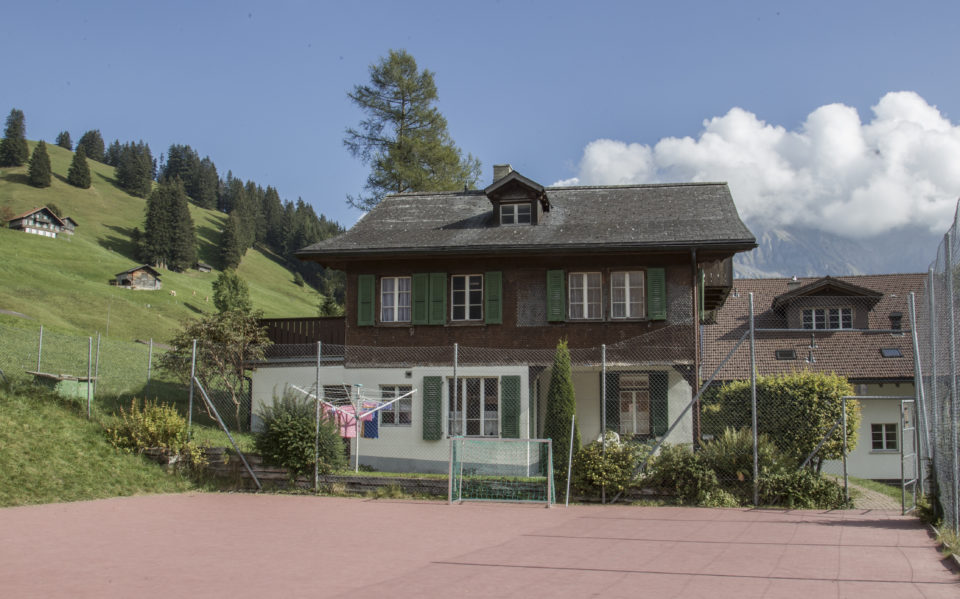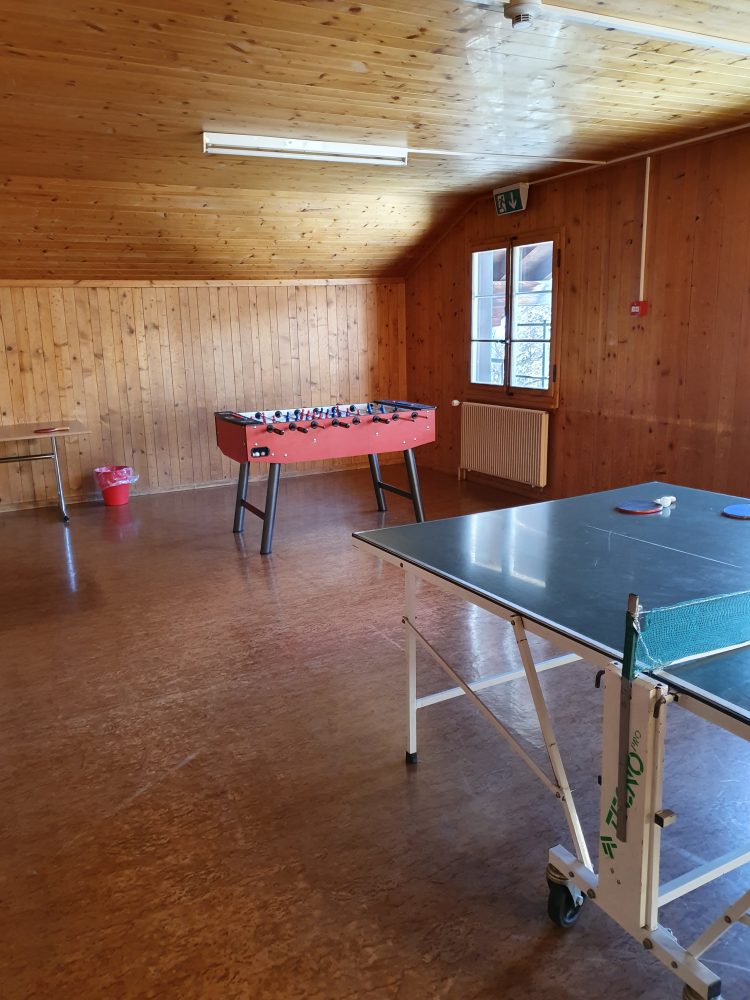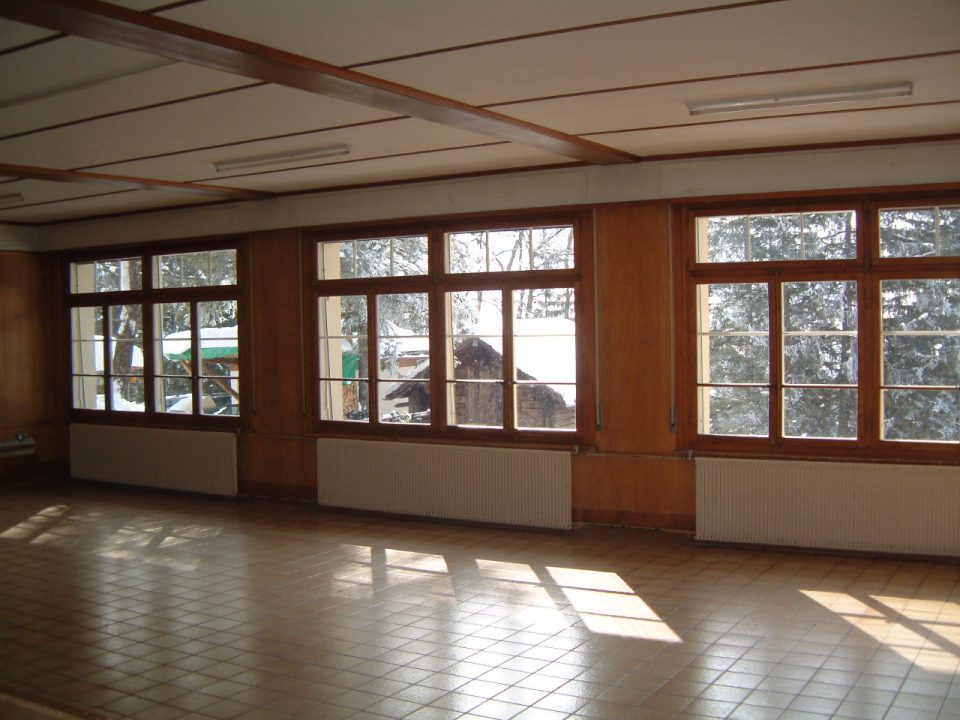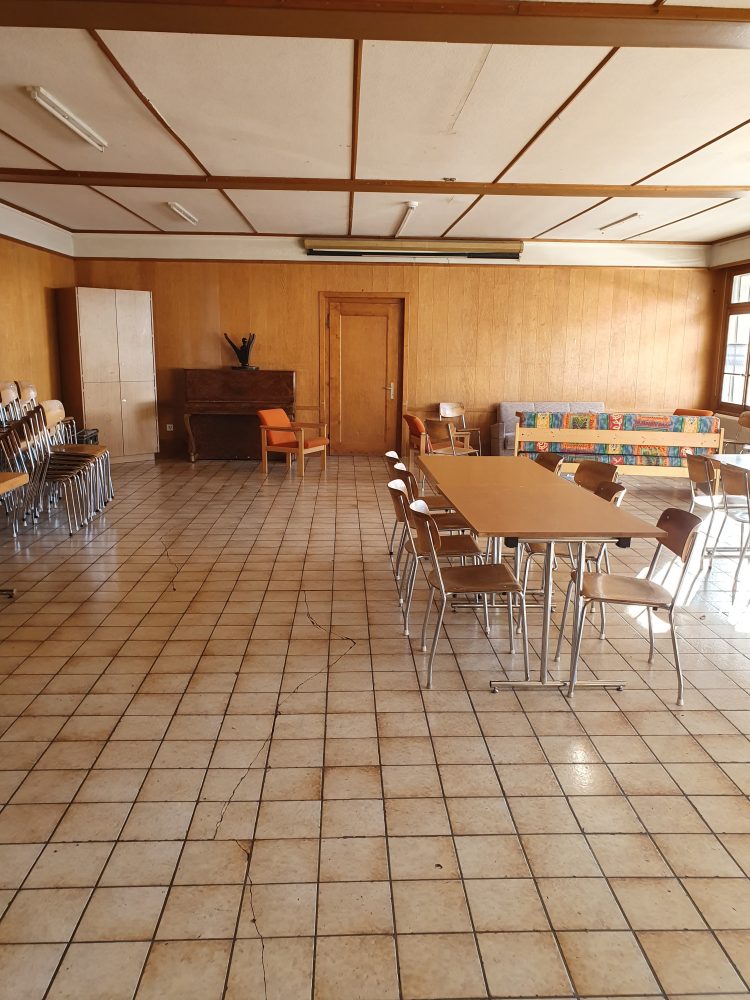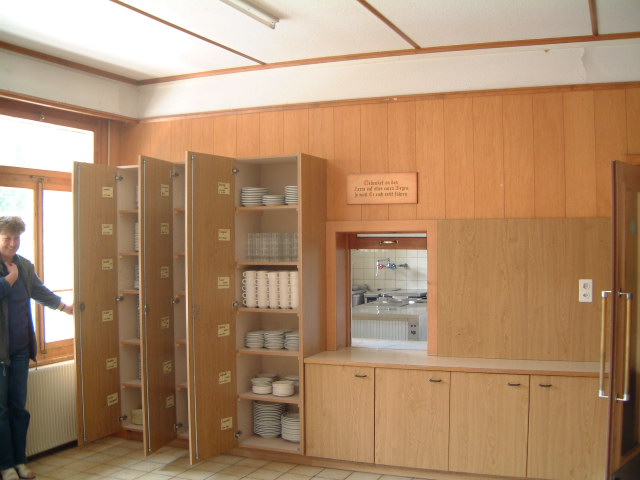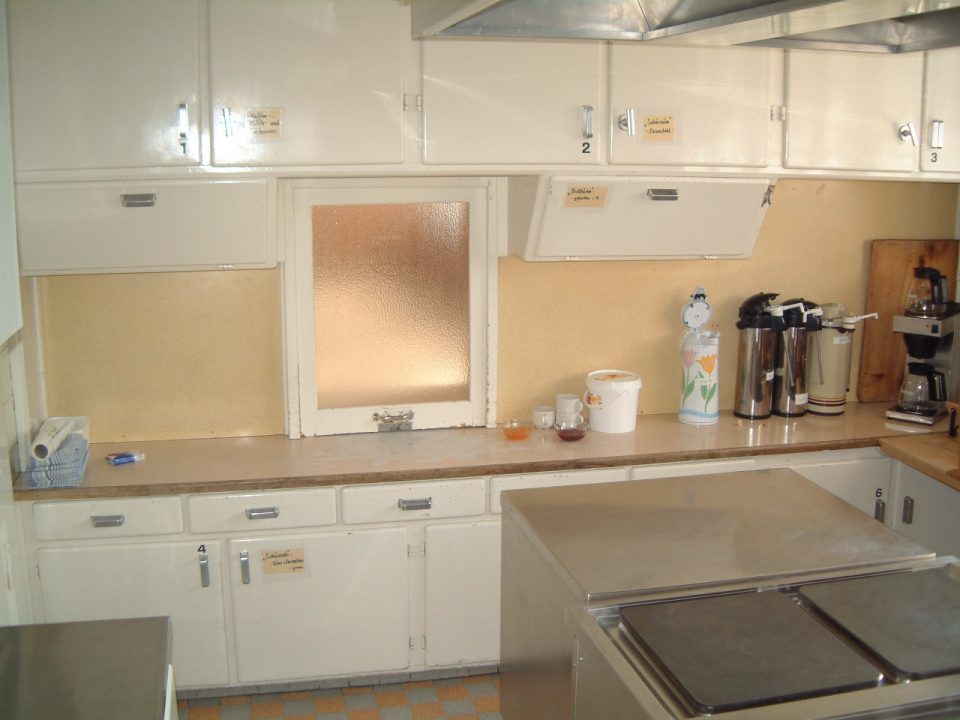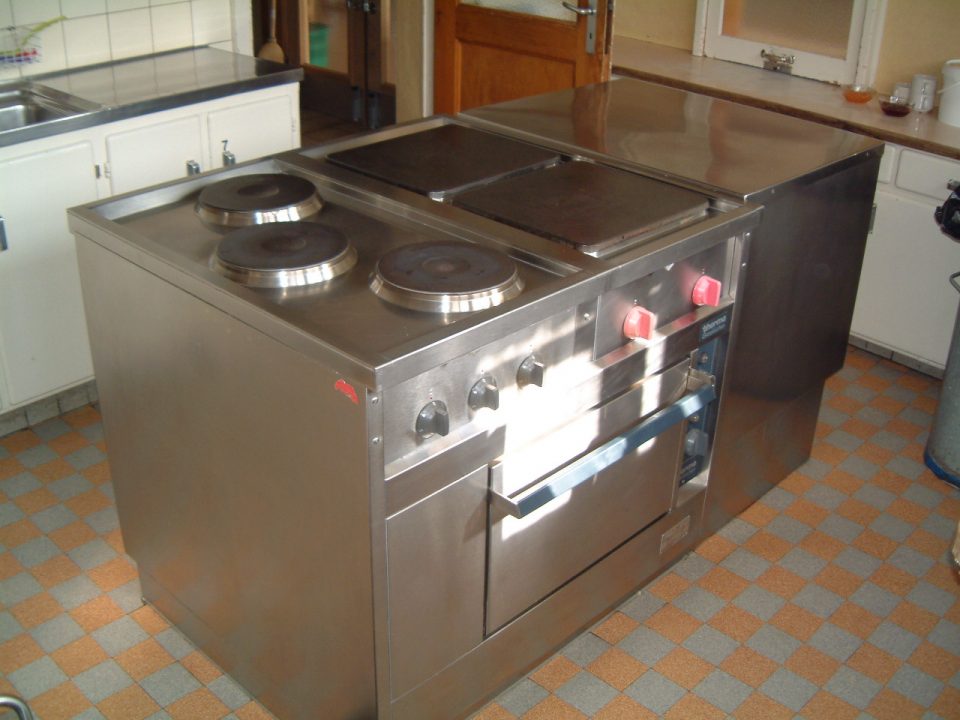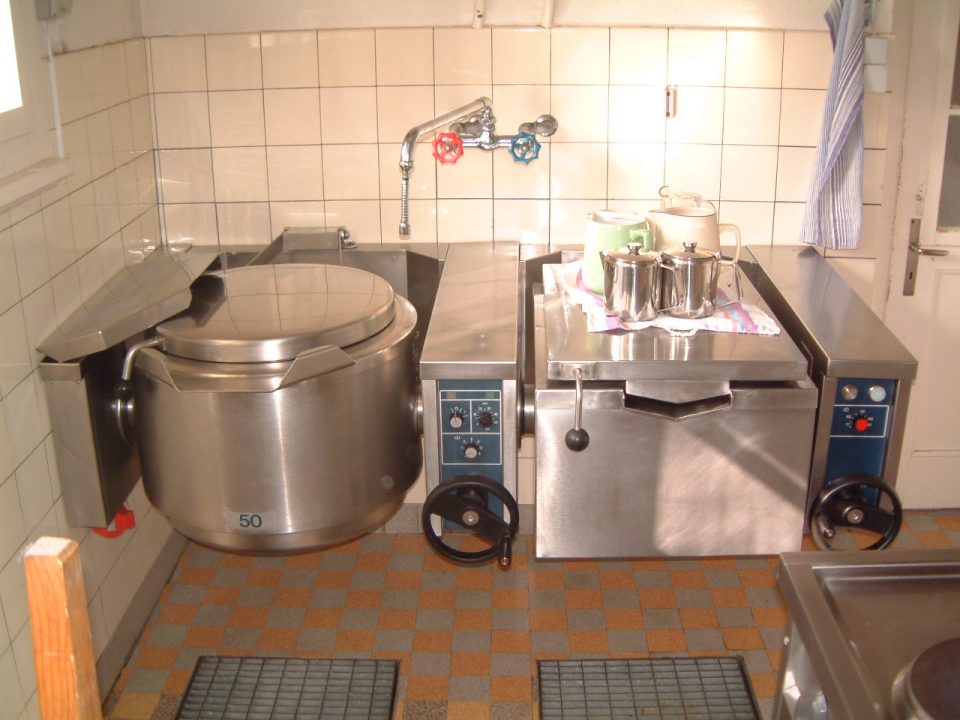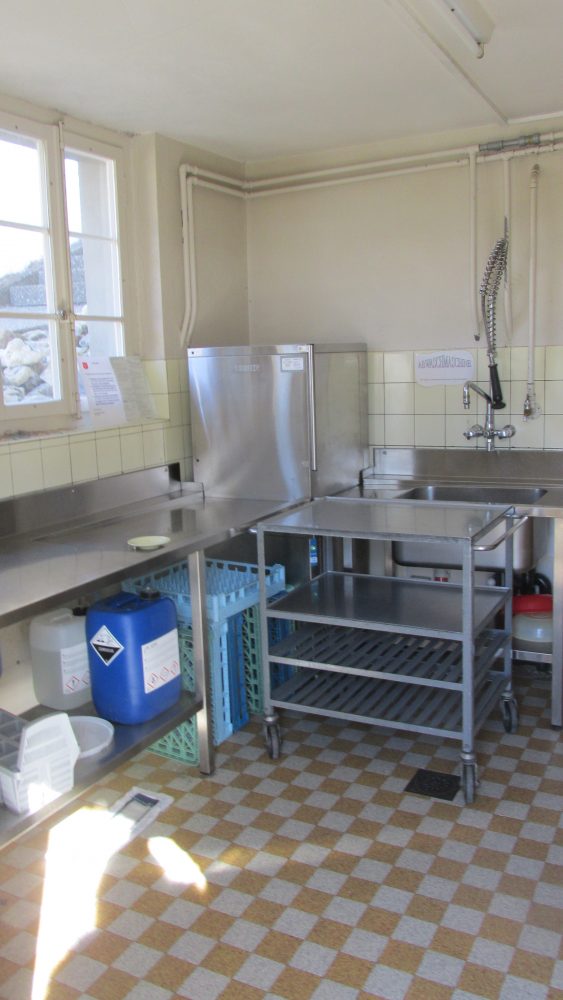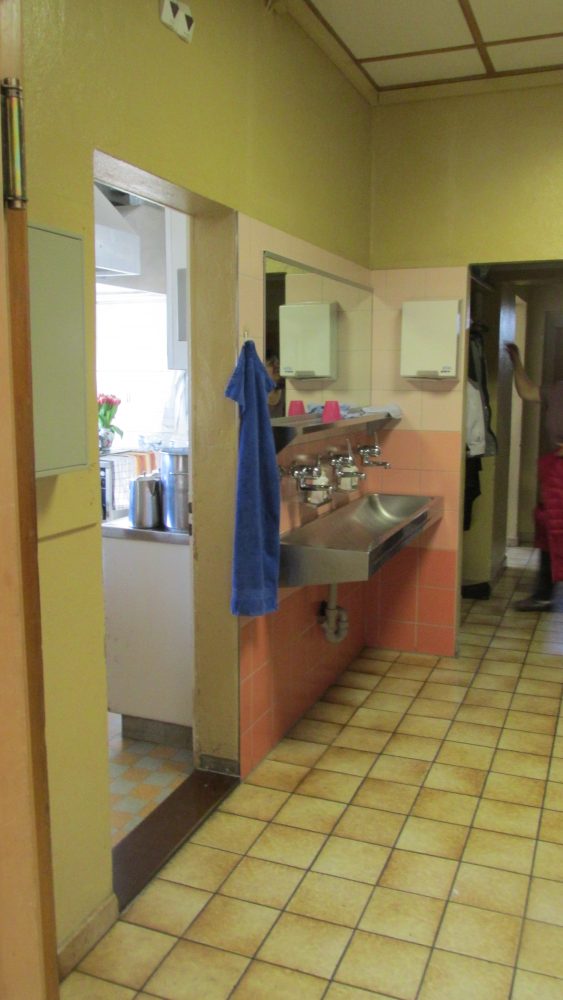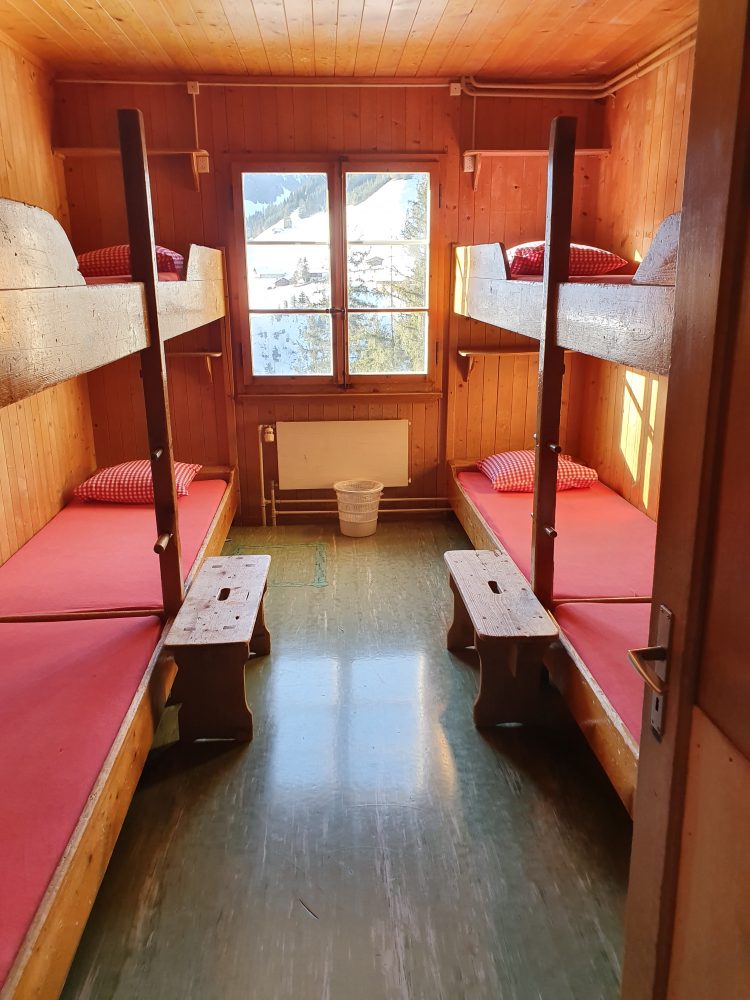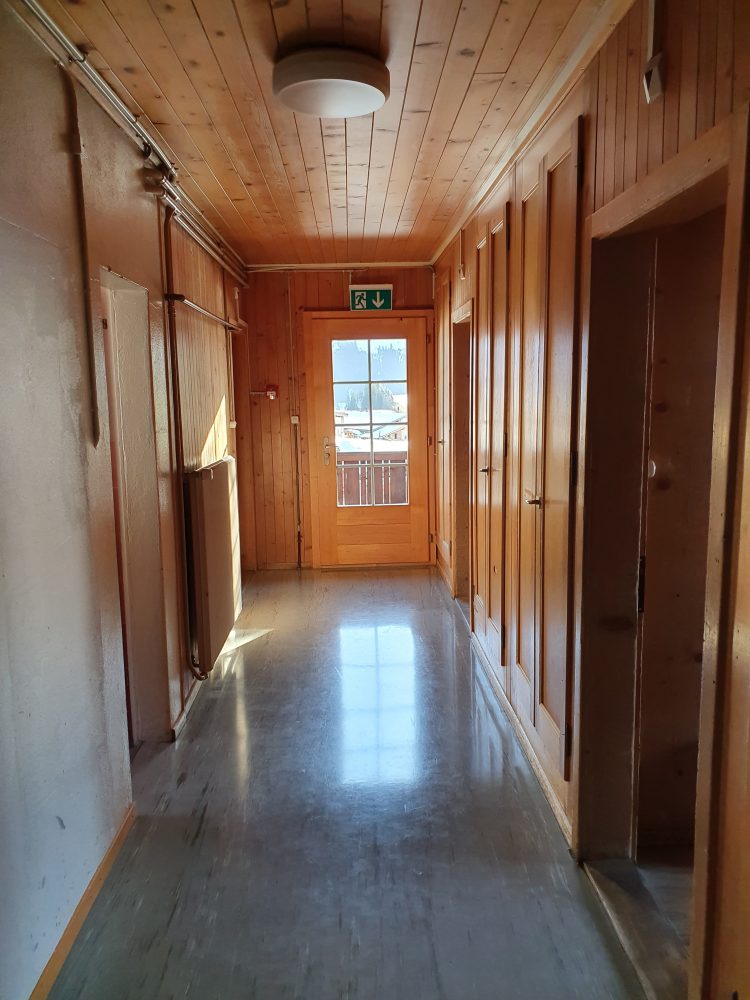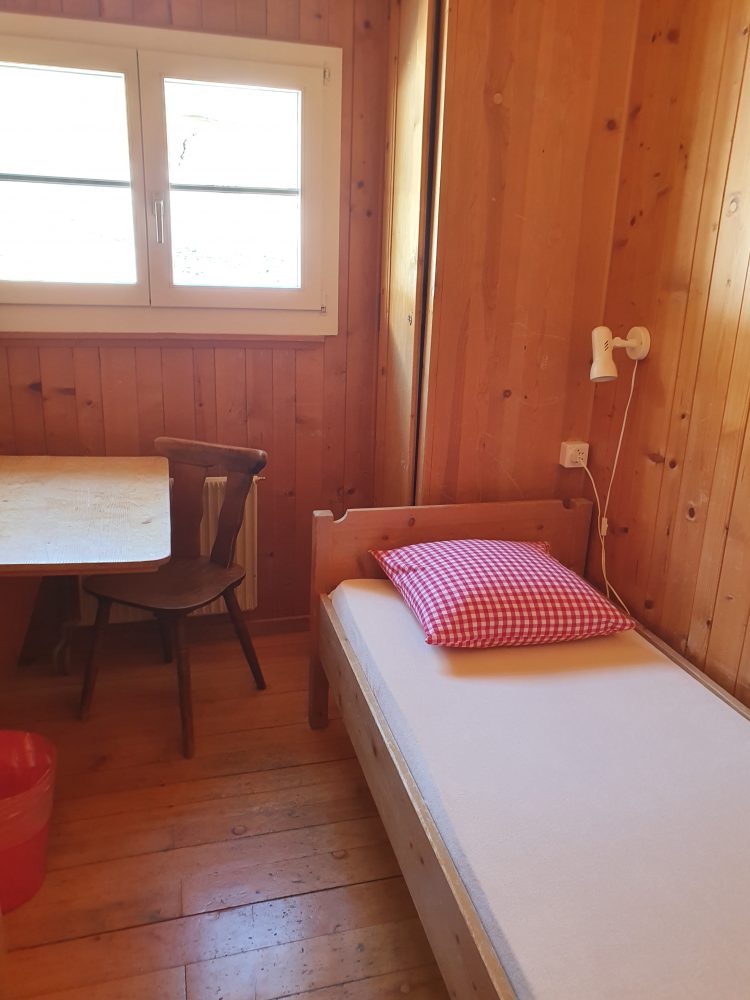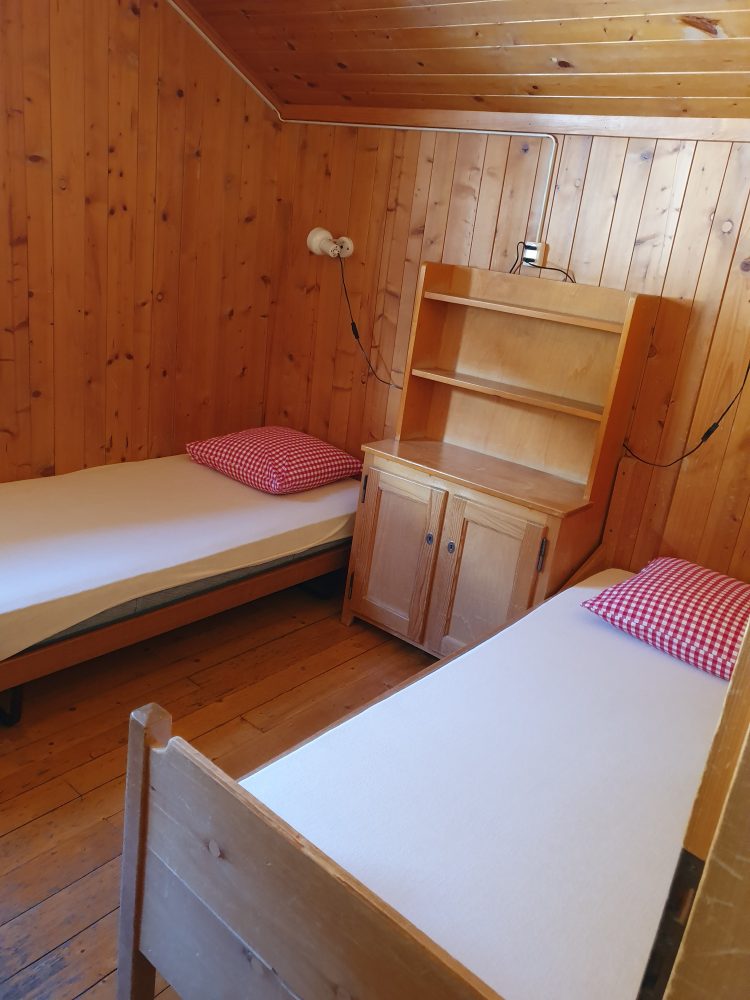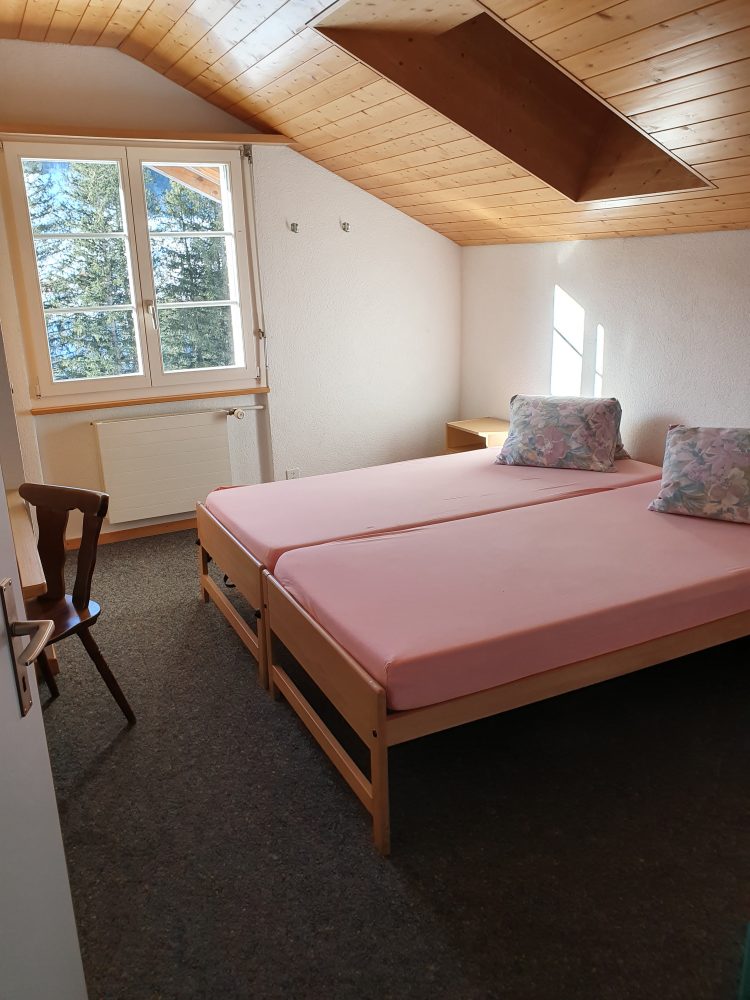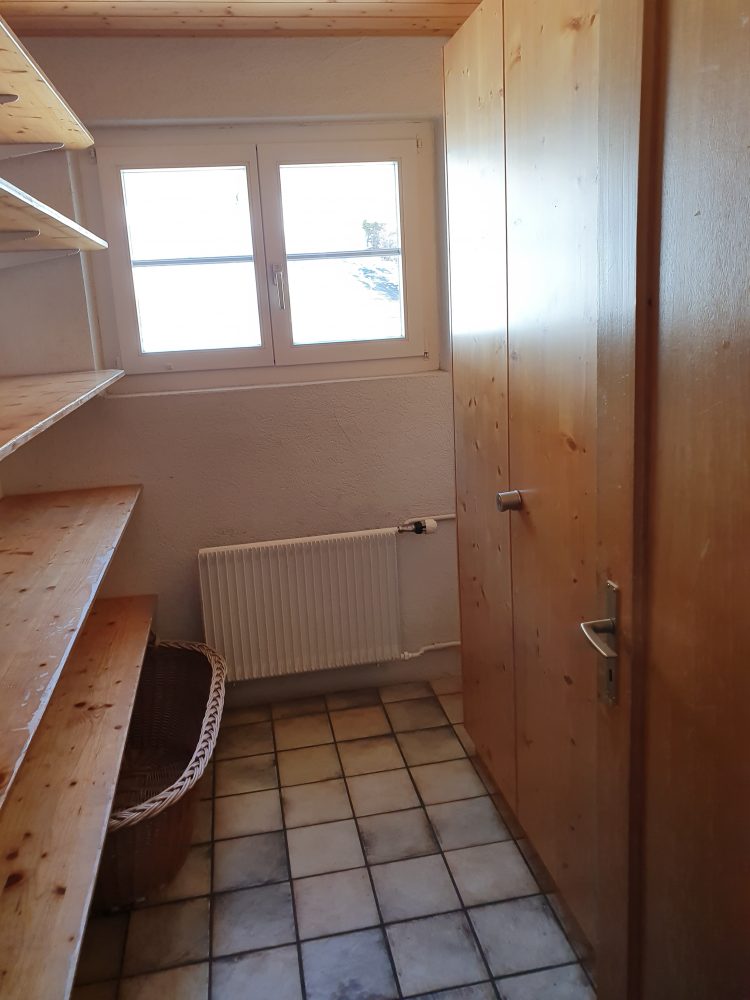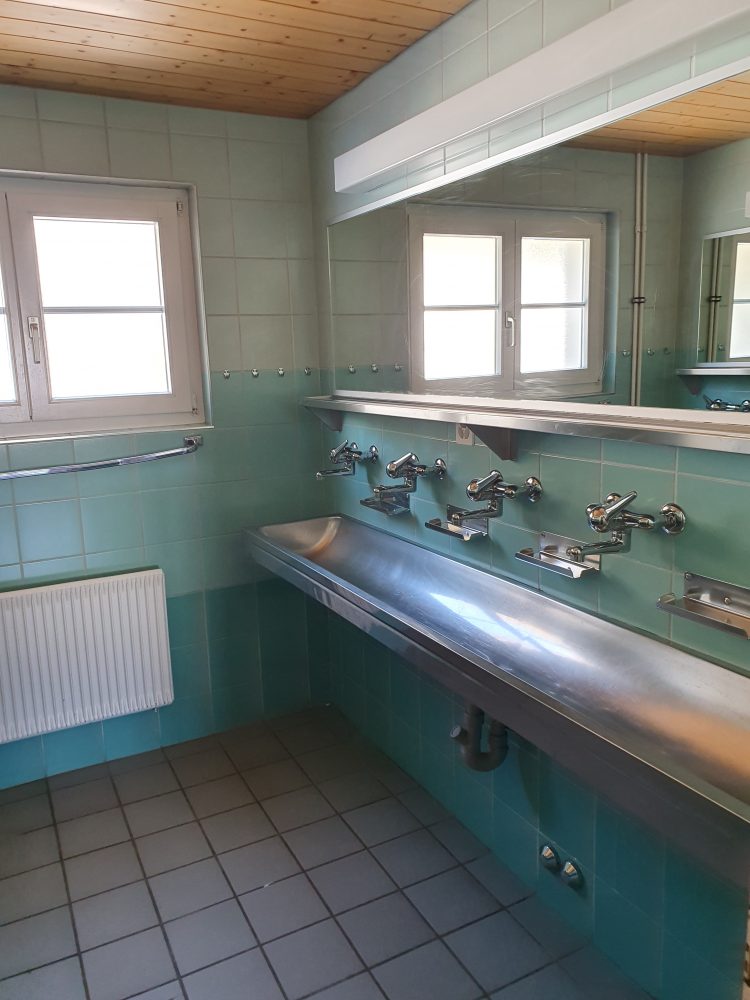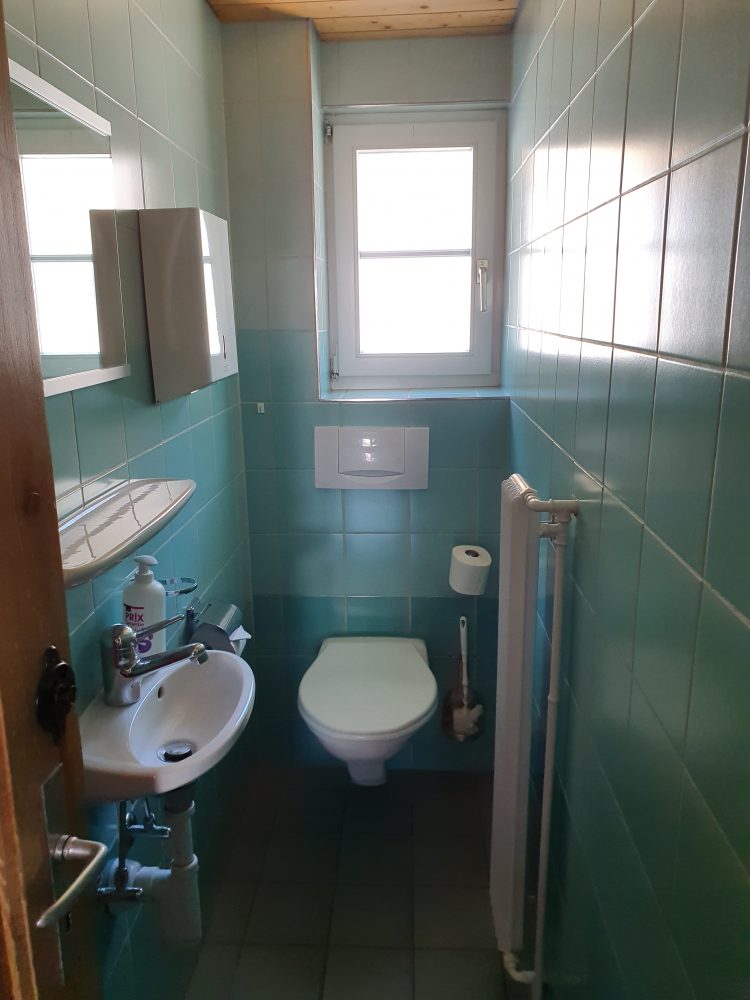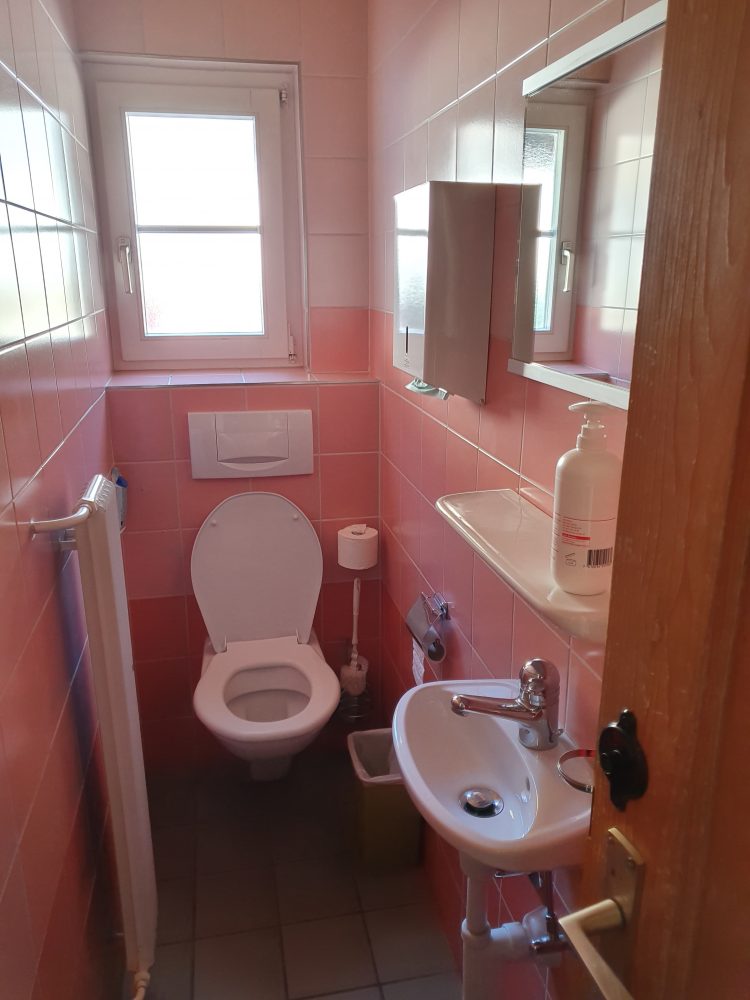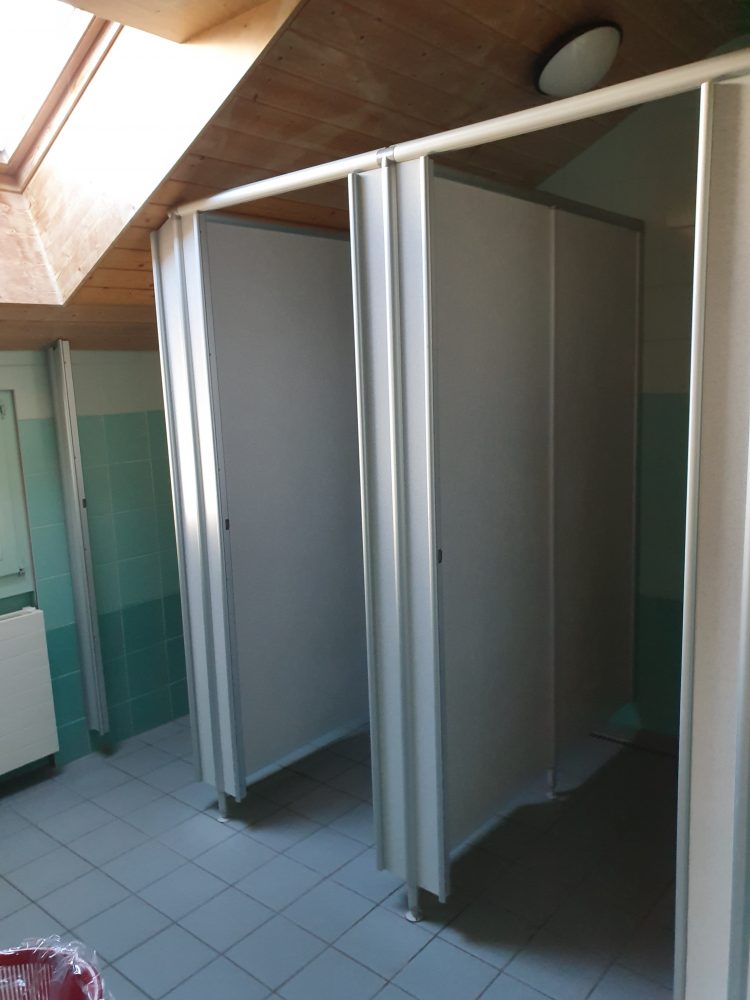 Photos
Have a look through these photos to get a first impression of our chalet. We've also put together a download that will tell you everything you need to know about the Stiegelschwand youth centre in Adelboden.
Webcams / short films from Adelboden (summer + winter) / map of the ski area
Getting here
The youth centre is located in Adelboden (Berner Oberland, Switzerland), around 2km from the village centre. The chalet is accessible by car (6–10 parking spaces available). There is a vehicle ban on coaches. Access to the road is only permitted for vehicles weighing up to 18 tonnes.
In winter the local bus service stops directly in front of the house every hour (mid-December through to roughly the end of April). In summer the bus stops in front of the house twice in the morning, twice around midday and twice in the early evening. You can find the timetable . here (in German).
Contact details / Location
Phone

+41 31 388 05 62 (Rental Service)

Email

Address

Stiegelschwandstrasse 20
3715 Adelboden
Availability chart
Would you like to make a booking with us? You can find out when the youth centre is available here.
Rentals
The Salvation Army Switzerland
Immobilien
Laupenstrasse 5
3001 Bern
Switzerland
tel. +41 31 388 05 62
immob@heilsarmee.ch
Due to the ethical principles of the Salvation Army, the house is offered to the Federation as accommodation for Ukrainian refugees. The Salvation Army is happy to continue making contracts – with the reference that the Federation may claim the house if there is an emergency situation.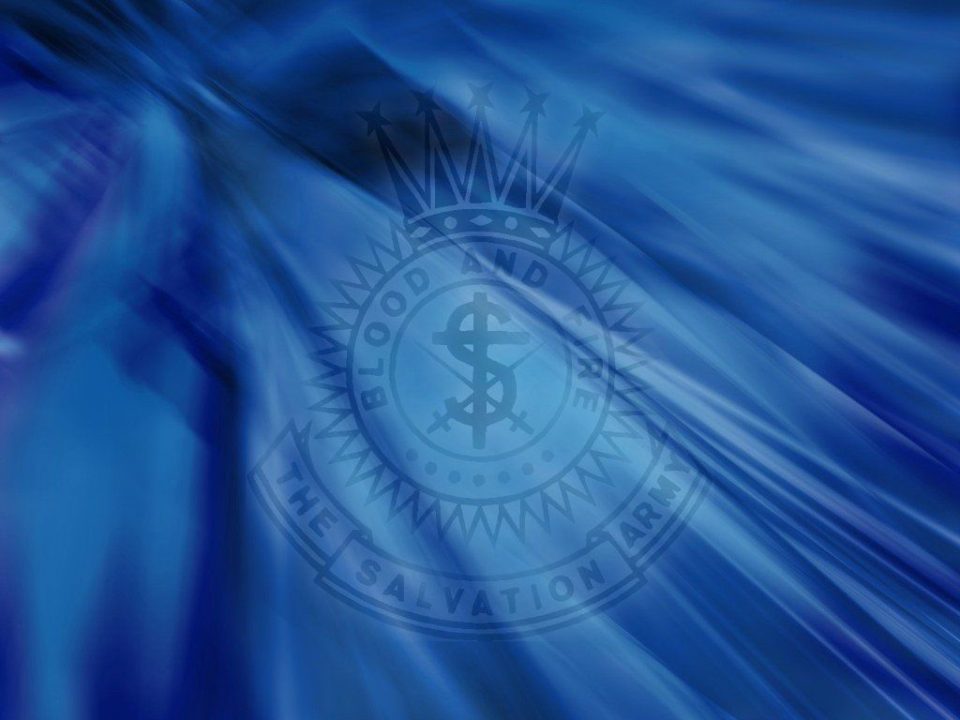 Contact form for reservations / inquiries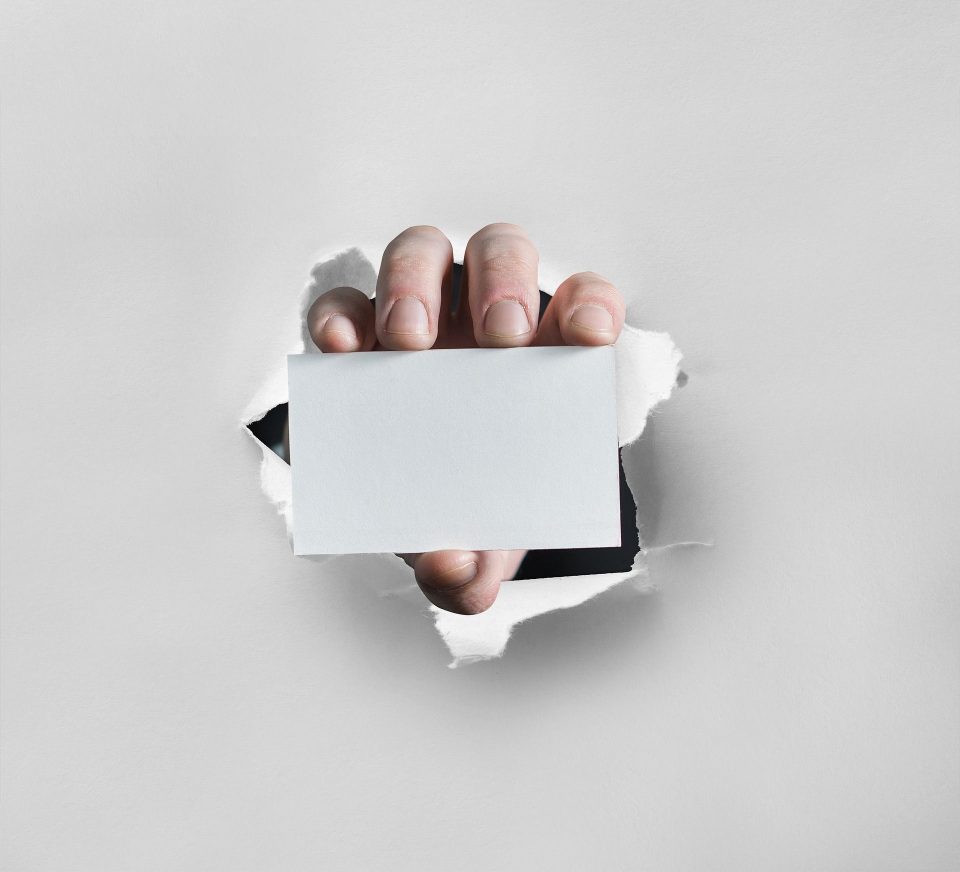 Guest Card
When you stay at the youth centre, you will be charged a tourist tax.
Paying the tourist tax entitles you to the Adelboden-Frutigen Guest Card, which gives you free access to public transport as well as a host of discounts.
Other Salvation Army guest houses in Switzerland